Fibre Composition of Textiles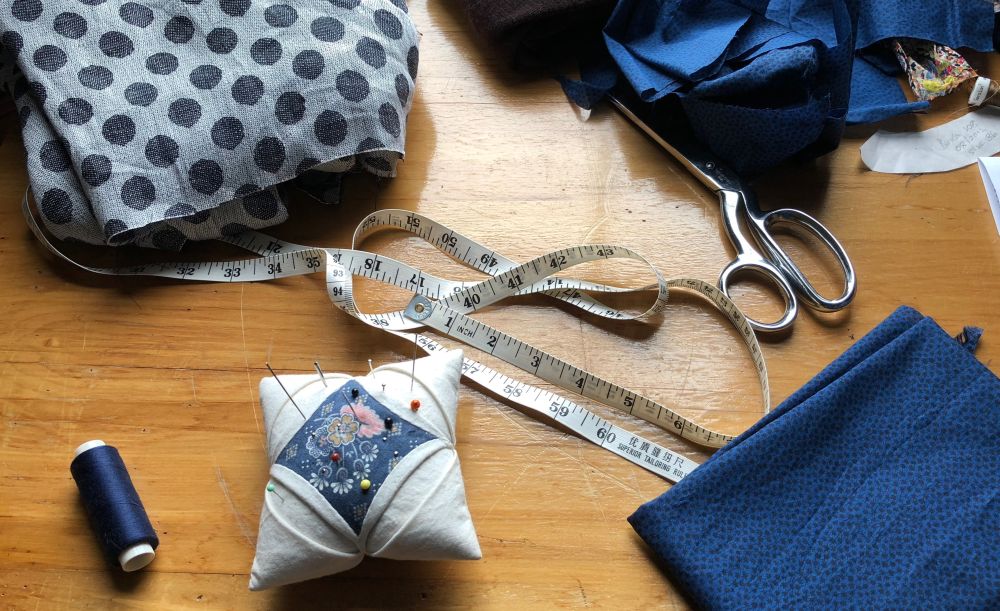 If you enter the search term "How to find out what a textile is made from" then you're likely to find references to 'burn tests', such as this one. Textile burn tests involve taking a small sample of the textile and holding it over a naked flame, to observe whether it shrinks, melts or burns – and noting the resulting smell. Not surprisingly, you'll also be advised to have a fire extinguisher to hand, and not to let children do these tests.
Now there's a much simpler, safer and more accurate method to determine the composition of textiles, using miniature NIR spectroscopy. One that will give you an answer within a few seconds, right there in the fabric or garment store.
Contact us if you'd like to learn more about how Sagitto can help you to measure the composition of textiles.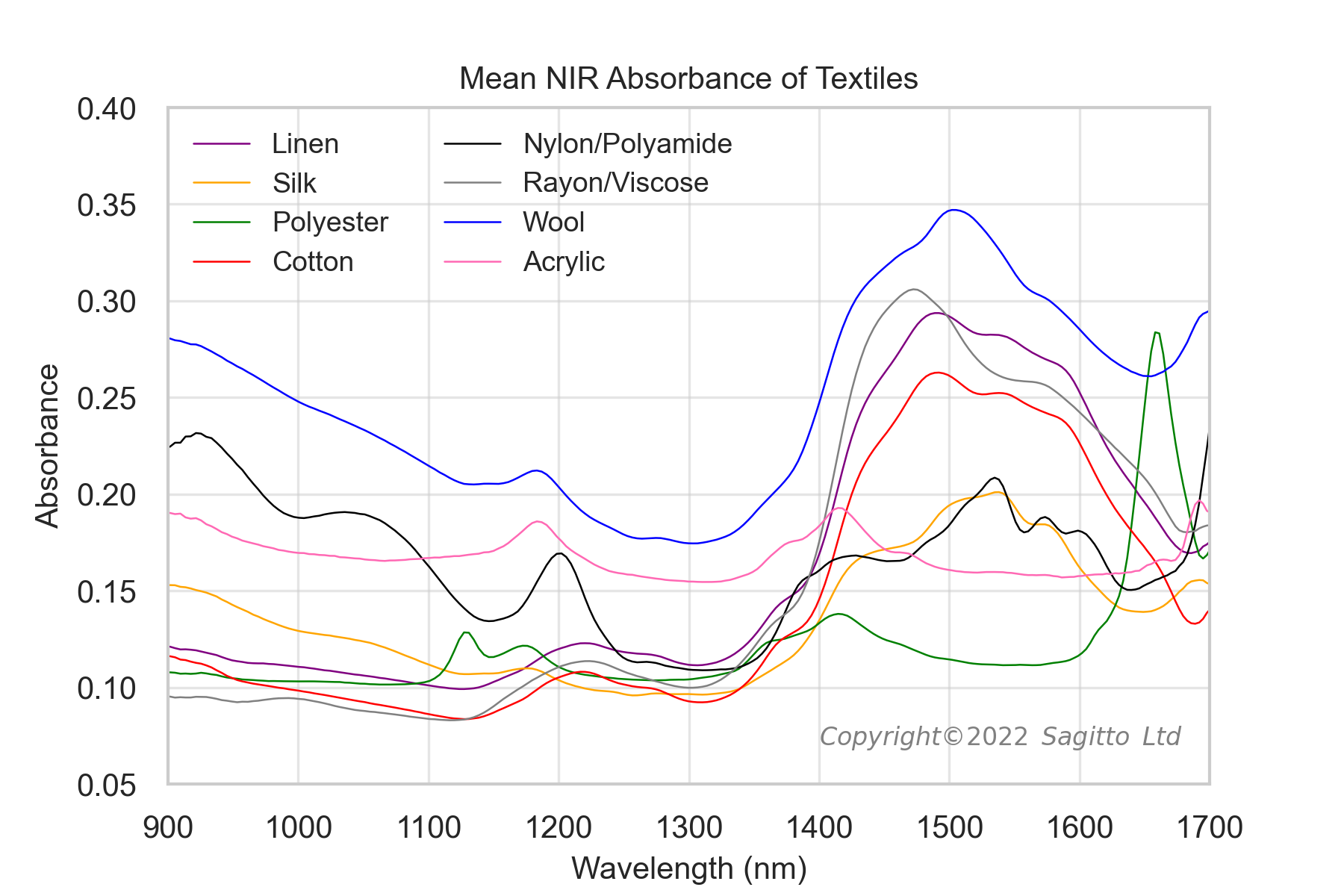 Each textile has a distinctive NIR absorbance fingerprint, based on its fibre composition