High Volume or Frequent Fluid Scanning
Sagitto's high-volume fluid handling attachment allows the spectrometer to be converted for use with fluid samples within seconds. Fluid samples (minimum 1.0 ml) can be drawn into a quartz glass flow cell using a small peristaltic pump, through high-quality Teflon-lined tubing. Alternatively, the flow cell attachment can be swapped for a fixed optical glass cuvette attachment, when sample volumes of as little as 0.2 ml need to be measured.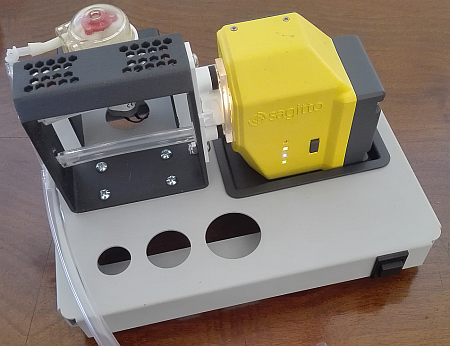 US$1,750 each plus shipping. Includes one quartz flow cell and one optical glass cuvette (each 1mm path length).
Low Volume or Infrequent Fluid Scanning
For applications where sample volumes are low, or when fluid analysis is infrequent, Sagitto is pleased to be able to offer a more economical fluid scanning attachment. This attachment is provided with two 1mm pathlength optical glass cuvettes, that can easily be detached for filling and cleaning; and 10 disposable transfer pipettes.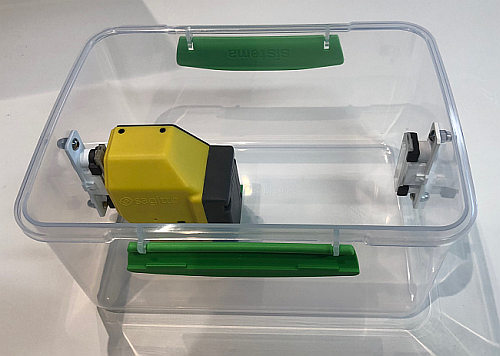 US$275 each plus shipping. Includes two optical glass cuvettes (each 1mm path length), two NIR reflectors, and 10 disposable transfer pipettes. Extra glass cuvettes can be ordered at the same time for US$35 each