Oils and Plant Extracts
Sagitto's high-volume fluid handling attachment allows the spectrometer to be converted for use with fluid samples within seconds. Samples of fluid, such as engine or transformer oils, essential oils, or cannabis extracts, are drawn into a quartz glass flow cell using a small peristaltic pump, through high-quality Teflon-lined tubing.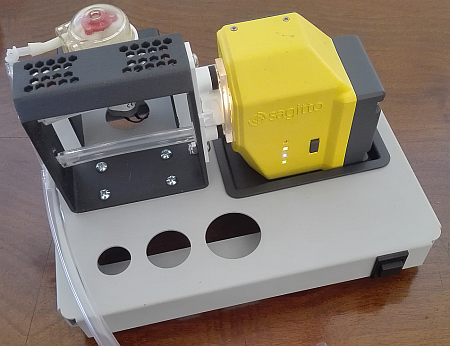 US$2,750 each plus shipping.
Essential Oils
For essential oils and other fluids that flow freely, no special attachment is required. Simply pipette the fluid sample into a stoppered 1mm glass cuvette. Place the cuvette directly on the spectrometer, and cover with the NIR reflector that is supplied with each Sagitto spectrometer, as shown below.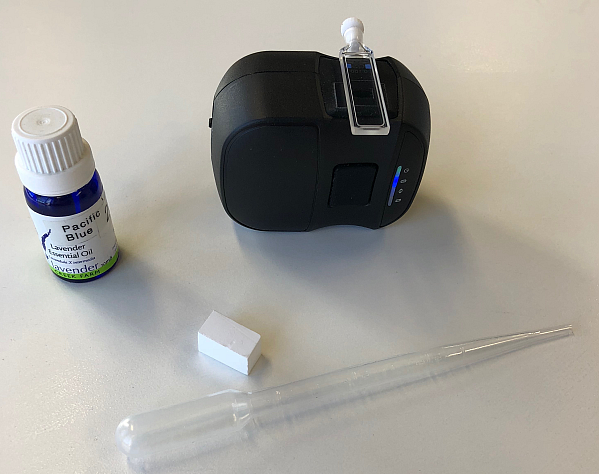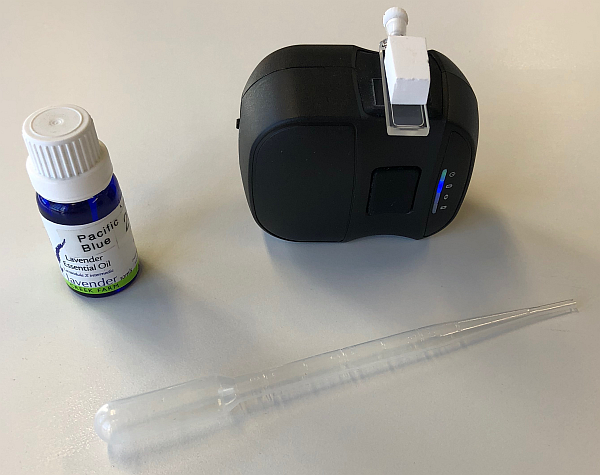 Glass stoppered cuvette with 25 disposable transfer pipettes US$125 plus shipping.