Hardware Options for Sagitto Users
Sagitto has extensive experience in working with miniature NIR spectrometers. We have our own version, based on the DLP® NIRscan™ Nano, with several accessories.
While we're proud of the Sagitto miniature NIR spectrometer we're not precious about it. From our perspective, its just another source of data. Thats why we also support users who wish to explore the potential of miniature spectroscopy by using the DLP® NIRscan™ Nano EVM evaluation module. Both can be controlled using the TI GUI application, when connected to a computer via a microUSB cable. We can also supply a case, and NIR reflective reference material, to EVM users who have an account with us.

Sagitto Miniature NIR Spectrometer
Sagitto's miniature Near Infrared spectrometer is based on the NIRscan™ Nano design from Texas instruments, and operates in the wavelength range of 900nm to 1,700 nm. It is very small and light weight, with a lithium polymer battery that is rechargeable through a microUSB connection. Designed to be entirely controlled from your iPhone or iPad using Sagitto's iOS app and low energy Bluetooth, this is the ultimate in portable and affordable NIR instruments.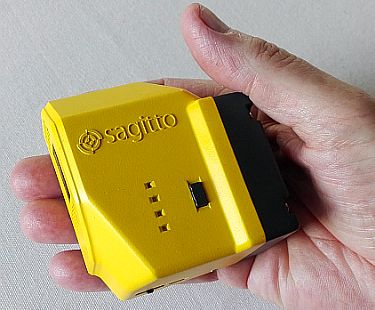 What's the difference?
Whats the difference between Sagitto's miniature NIR instrument, and the DLP® NIRscan™ Nano evaluation module ('EVM')? Aside from the obvious fact that the Sagitto instrument is encased and with a battery, you'll also notice that it has an easily accessible button. Less obvious is that Bluetooth is enabled on power-up, and that the face of the spectrometer is flush with the case front (the PCB boards in the EVM protrude beyond the plane of the sensor window, which is .... well, awkward!)
US$1,950 each plus shipping, for orders of five or more spectrometers, or US$2,500 when bundled with an Explorer Account . Shipping US$100 per order.
Leaf Scanning Version
Each Sagitto spectrometer comes with a high quality NIR reflector, so that the instrument can be re-calibrated as required. We have developed a version of the Sagitto spectrometer where this calibration reference material is attached to the spectrometer case, for ease of use and to reduce the risk of it being lost.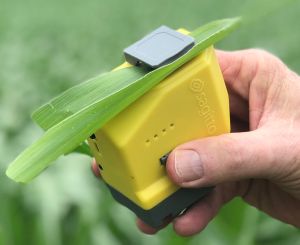 High Volume or Frequent Fluid Scanning
Sagitto's high-volume fluid handling attachment allows the spectrometer to be converted for use with fluid samples within seconds. Fluid samples (minimum 1.0 ml) can be drawn into a quartz glass flow cell using a small peristaltic pump, through high-quality Teflon-lined tubing. Alternatively, the flow cell attachment can be swapped for a fixed optical glass cuvette attachment, when sample volumes of as little as 0.2 ml need to be measured.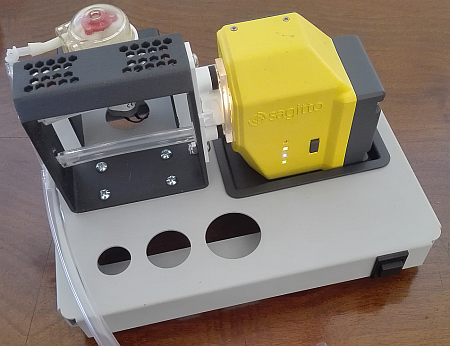 US$1,750 each plus shipping. Includes one quartz flow cell and one optical glass cuvette (each 1mm path length).
Low Volume or Infrequent Fluid Scanning
For applications where sample volumes are low, or when fluid analysis is infrequent, Sagitto is pleased to be able to offer a more economical fluid scanning attachment. This attachment is provided with two 1mm pathlength optical glass cuvettes, that can easily be detached for filling and cleaning; and 10 disposable transfer pipettes.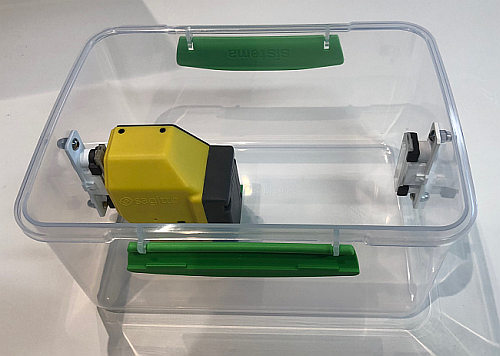 US$275 each plus shipping. Includes two optical glass cuvettes (each 1mm path length), two NIR reflectors, and 10 disposable transfer pipettes. Extra glass cuvettes can be ordered at the same time for US$35 each
Free Case and Reflectance Material for DLP® NIRscan™ Nano EVM
Sagitto is pleased to offer each Explorer Account owner a free case for the DLP® NIRscan™ Nano evaluation module ('EVM') to not only protect the electronic circuitry, but also to provide stability during use. We supply the case with a free small block of high-quality sintered teflon NIR reflective material, so that users can scan samples in (for example) plastic zip-lock bags, after first taking a new reference scan of the plastic material.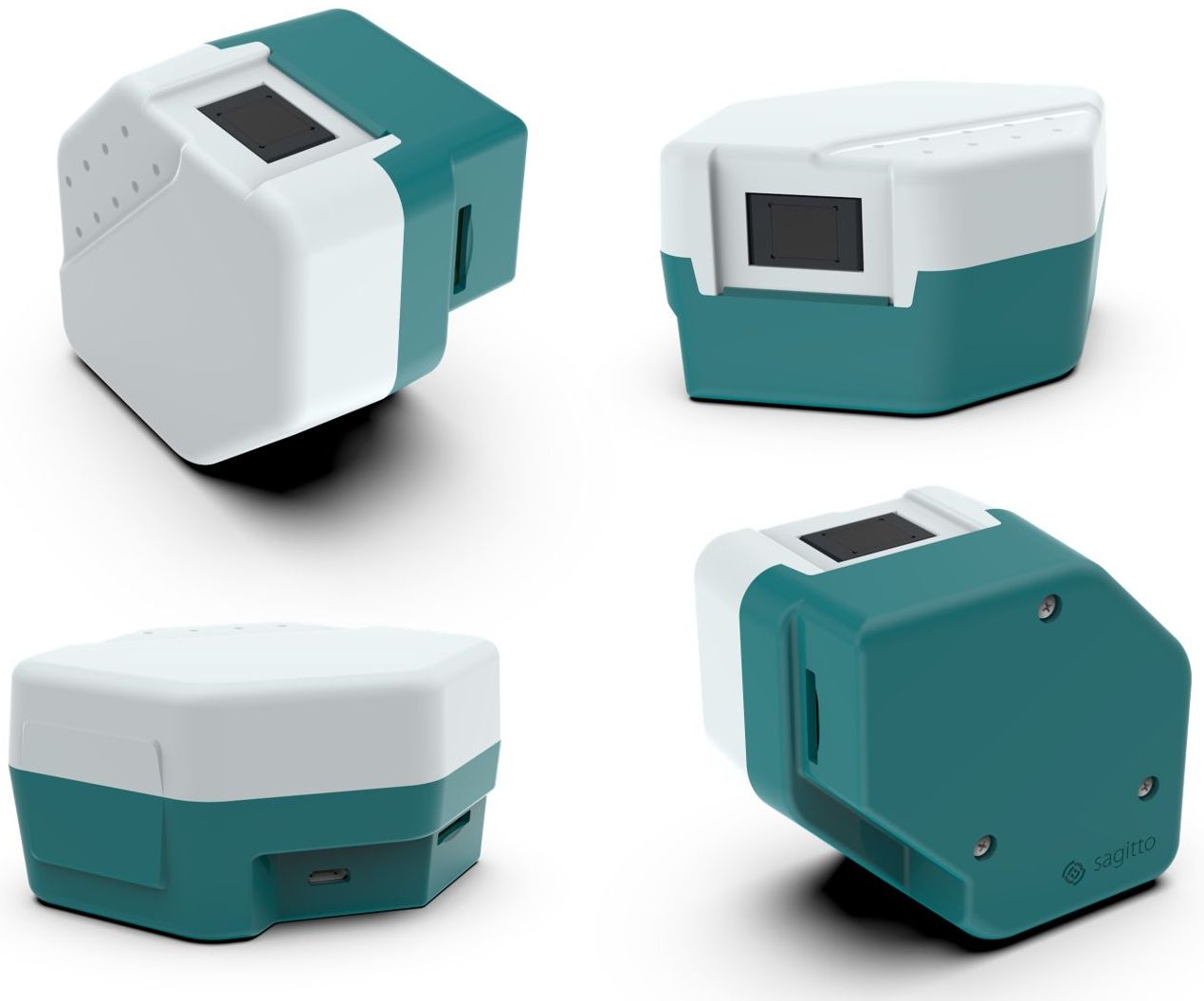 Free with each Sagitto Explorer Account